BANG OFFER!
Free Shipping on ALL BANG ENERGY SHOTS
24 Shots for $44.95!
BANG ENERGY SHOTS
World's First Carbonated Energy Drink! BANG Energy is developed to provide a Healthy Shot of Energy & Focus.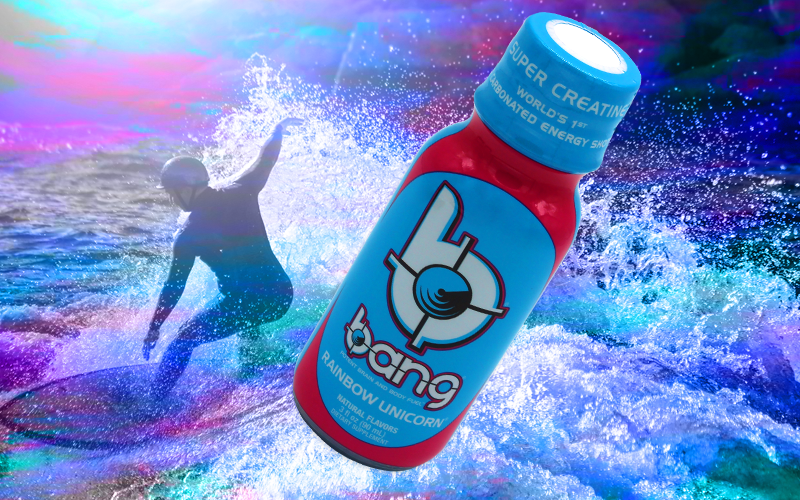 Bang Energy Shots Variety Box
300 mg of Caffeine
Super Creatine
CoQ10
Sugar Free
ZERO Calories
Reviews
These are perfect to drink when I'm on a hike with my dog. She's high energy and can go for hours. It's easier to keep up with her before we head out or drink one mid hike since they're small and light.

Perfect for just before a run. Gives me the boost I need and lasts long enough to make it through the 3-4 miles I run daily. And I loved all the flavors - they were all different.

These are perfect for an afternoon pick me up. Need it sometimes. I liked Strawberry Kiss the most but Rainbow Unicorn is a close second!

Love these energy shots and the kit saves me so many trips to the store!

I'm new to the energy shot market, but I have to say that I love these. I like that I can take one of these energy shots before a workout instead of having to drink a whole drink that usually makes me feel too full. Also an added perk that I have a variety of great flavors to choose from each day.
Frequently Asked Questions
How much caffeine is in Bang®?
Bang® RTD contains 300 mg of caffeine per can.
What is SUPER CREATINE®?
As many people are aware, creatine is not stable in liquids. The brainchild of Bang CEO and CSO Jack Owoc, SUPER CREATINE® (U.S. patent 8,445,466) is a dipeptide of creatine and L-leucine (creatyl-L-leucine), which, unlike other forms of creatine, is stable in water for an extended period. Bang® is the only carbonated beverage that contains this proprietary ingredient.
What is Snack Shop?
Snack Shop is North America's leading distributor of all snack types. Whether you are looking for a themed subscription box designed to make your next activity more enjoyable or you are just looking to stock up on your favorite goodies Snack Shop has your covered.
Where is Snack Shop located?
Snack Shop corporate offices are located in Denver Tech Center in the heart of Denver, Colorado but we have warehouse and shipping locations all over the United States. We utilize these locations to ensure quick and accurate delivery of your orders.
Where do you ship to?
We currently only ship to the United States but this doesn't include Alaska and Hawaii.